A good Accountant will help you every step of the way.
Small business owners need streamlined partners that incorporate financial advice, bookkeeping, GST, BAS and STP reporting requirements as well as financial business advice to steer your business towards year-round future growth. Today's small business owner looks for an accountant who can lower taxes, minimise business costs as well as help guide their business towards success.
ITP Tax Accountants offer 50 years of serving Australian businesses with their finances. Our experienced professionals are qualified accountants who offer advice across a number of key services; from start up, compliances, registrations, licenses and permits, ASIC compliance, financial management and reporting and advising for tax efficient strategies tailored to suit your business.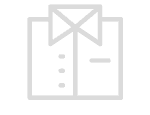 Tax Accountant
ITP Tax Accountants will help you with your business finances, from preparing statements, managing your tax obligations and providing valuable financial and business growth advice. Our accountants can assist with income tax returns, business performance providing you with reporting and strategy to cut costs and improve your financial position.
ITP offer a wide range of services to help you maintain and grow your business:
Advise what business structure will suit your business and offer future planning for growth
Tax planning, reporting, compliance and strategies
Accounting management, performance reporting and business plans
Business advice and performance improvement, reviews and feedback
Payroll and advisory services
Financial statements and custom reporting
Loan applications
Audit preparation and management
Registrations and legal requirements
Company compliances
ITP Tax Accountants are fully qualified and are registered tax agents. All ITP Tax Agents are certified accountants who are trained in preparing and lodging tax returns, as well as having advanced training in accounting, tax and tax law. Australian Tax Law is complicated. The advice of a professional will ensure your business is tax compliant, provide you with consumer protection as well as setting up strategies to minimise tax.

Bookkeeping
Business records need to be kept for 5 years. It's imperative to make sure you're legally compliant as well as to see your real-time cash position in order to make financial decisions. ITP Tax Accountants use the latest accounting cloud software to make sure your records are in good order. We'll set you up or use your ongoing platform.
A bookkeeper will help you keep track of your day-to-day financial transactions, look after your bank accounts, manage your debts and liabilities, chase outstanding payments, manage your invoices, pay your GST, lodge your BAS, manage your payroll and superannuation obligations, and make sure you're up to date with Single Touch Payroll (STP) obligations.
Outsourcing your bookkeeping requirements gives you time to work on your business and not your books, will give you peace of mind knowing that records are being properly kept and maintained and will save your money hiring your own staff.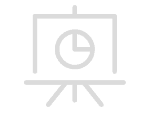 Year Round Assistance
As a client of ITP The Income Tax Professionals, you'll have year round support from your local consultant. We'll help you stay organised and gear your business to make great financial decisions as well as advise ways to maximise your tax returns, as well as employ tactics for purchasing capital, depreciating equipment and assets and reducing your overall tax liability by maximising all of your claims.
An ITP Professional is not just a number cruncher. They can help out with any stage of your business and are often uniquely placed to provide essential financial strategic advice to small business owners. Not only will partnering with a Professional aid with your tax-related needs and maximise your tax-return, you will save time, money, sanity and enable you to plan for your future.
An ITP Professional becomes your Professional and partners with small business owners to provide highly relevant experience and play a highly crucial role towards your business success.