Become a sole trader with long term success.
Trading a business as a sole trader is the simplest form of business structure. As a sole trader, you'll own and manage your business with your own Australian Business Number (ABN), but you are personally responsible for your business taxes, debts and liabilities. You must report all of your business income using your Tax File Number (TFN) and pay income tax on your combined personal and business income with Pay-As-You-Go (PAYG) instalments. If your business has employees, you are responsible for withholding tax from their wages and paying their superannuation. If your business earns over $75,000 per annum, you will need to collect and pay the Goods and Services Tax (GST) and lodge your Business Activity Statement (BAS) at a time directed by the Australian Taxation Office (ATO).
Choosing the right accountant and bookkeeper for your business can help you maximise your business income. As a sole trader, you'll need help managing the finances of your business, as well as your taxation obligations.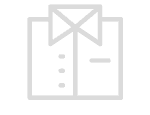 Tax Accountant
ITP Tax Accountants will help you with your business finances, from preparing statements, managing your tax obligations and providing valuable financial and business growth advice. When it comes to tax time, we'll maximise your tax deductions to minimise your overall tax bill.

Bookkeeping
A bookkeeper will help you keep track of your day-to-day financial transactions, look after your bank accounts, manage your debts and liabilities, chase outstanding payments, manage your invoices, pay your GST, lodge your BAS, manage your payroll and superannuation obligations, and make sure you're up to date with Single Touch Payroll (STP) obligations.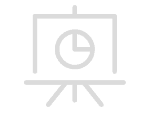 Year Round Assistance
As a client of ITP The Income Tax Professionals, you'll have year round support from your local consultant. We'll help you stay organised and gear your business to make great financial decisions as well as advise ways to maximise your tax returns, employ tactics for purchasing capital, depreciating equipment and assets and reducing your overall tax liability by maximising all of your claims.
Even though you are responsible for looking after your own books and tax obligations as a sole trader, outsourcing the right professional financial advice will help you manage and streamline the process. Have confidence that your business is running the best way it can.
The team at ITP can provide the financial and taxation advice you'll need to set up a sole trader business structure. Speak with a Professional to discuss your unique needs.