As a small business owner, you're busy enough with the day to day running of your business, making sure your customers are happy and paying all the bills. It's understandable that your focus is there, however, a big part of business is making sure you stay in business. All sorts of things can and do go wrong and a little bit of insurance planning can go a long way to ensure you stay afloat.
Your business is never too small or too large to take out some key business insurances to mitigate risks. Fire, theft, or a customer suing you can happen even if you only employ yourself. Not all insurance policies will cover you for everything. It's essential to find the right cover that fits your business and needs. If you're a freelancer or sole trader, you also run the risk of losing your personal assets if things go wrong, so protection is paramount. Let's delve into the must-have insurance policies for your business.
Public Liability
Public liability insurance isn't compulsory in Australia, but it will protect you and your business from claims of personal injury or property damage that a customer or third party has suffered as a result of your business operations. If a person slips, falls or their property is damaged in your premises, or if they suffer from advice from your service, they can take legal action out against you to recover their loss.
Public liability is designed to protect your business, but all cover is not equal. Some policies only cover your workplace, but not incidents from other locations. It only covers claims made by external parties, not your own employees. Public liability insurance covers the cost of compensation as well as your defence. Without the proper cover you could not only be out of pocket for medical bills, but also for legal fees as well. It might be enough to put a small business out of business. This type of insurance policy is your first line of defence.
---
CHAT WITH A FRIENDLY ITP TAX ACCOUNTANT TODAY
---
Ransomware is like acid to your computer or device. Once it gets in, it makes your computer or device unusable. Scammers used
Professional Indemnity Insurance
Your business might offer services instead of products. Professional Indemnity Insurance protects against liability for damages and legal costs for breaches arising from acts, omissions, negligence or duties on the course of your work. This type of policy is applicable for professions such as architects, engineers, real estate agents, those in the medical profession, consultants and contractors. Many professional require this cover in order to render services.
Property Insurance
This type of insurance covers your small business for loss, theft, storm or fire damage to your property. This includes the building as well as office furnishings, inventory, raw materials, capital assets as well as portable equipment such as computers and phones. This cover may or may not include equipment breakdowns, removal of debris or some water damage.
Workers Compensation Insurance
This insurance covers wages and medical bills of your staff if they suffer a workplace injury or illness and it compulsory for business in Australia. This covers you and your staff for falls, slips, trips and provides support for injured workers with a work-related injury. This insurance policy covers the wages of your workers, and medical expenses treatments and rehabilitation costs. It is compulsory for all of your staff, including anyone receiving a wage or salary for all work types – whether they be casual, full or part time, temporary, apprentices, trainees and some contractors.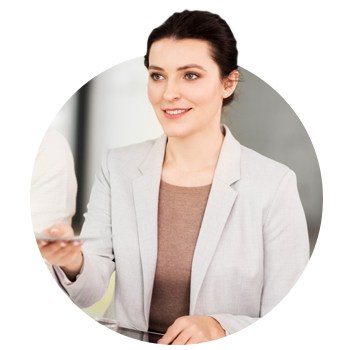 WHAT DO YOU NEED TO KNOW ABOUT INCOME PROTECTION INSURANCE
Commercial Vehicle Insurance
This type of insurance covers your vehicles you use and have bought or leased for your business for events such as accidental damage or theft of vehicles such as cars, vans, utes and light trucks. It's important to note that your personal insurance may not cover you for damage to your vehicle if you use it for work purposes without the proper cover.
Technology and Cybercrime Insurance
Most small businesses have a web site at the very least. Some businesses only operate virtually. These websites hold your business financial information that can be hacked and stolen at any time. Cyber Liability protects you in the event of a cyber attack and includes paying the damages for the costs of repairing the damages and legal costs associated with a data breach. This insurance protects you for the cost of keeping data secure as well as covering you for costs caused by the disruption of your business.
There are plenty of good reasons to takeout insurance policies for your business, protecting you against hardship you may suffer during the course of operating your business. Any risk could damage any successful business. Having the appropriate cover will ensure you sail through these times with the minimum financial stress. An ITP Tax Accountant will help you protect your business from any risk and provide targeted advice for your business and circumstances. They'll ask you key questions about your business and work out the types and level of insurance you need for comprehensive protection.