If you're an Australian sole trader or business, have an Aussie made product and export into foreign markets, the Export Market Development Grant (EMDG) grant may help you grow your business with a much needed cash injection.
The annual EMDG budget was increased to $223.4m for the 2020-21 financial year. In 2020-21, grants worth $214.5m were paid to 4,701 businesses.
What Is The EMDG Grant?
The EMDG grant is a scheme made available to small and medium Australian businesses aspiring and growing their export-ready business. The grant is designed to help businesses increase their international marketing and promotional expenditure into international markets. The grant has been designed to help businesses access new markets and new customers.
Who Can Apply For The EMDG?
The EMDG grant is open to all business structures – Australian individuals, partnerships, companies, associations, cooperatives or statutory corporations. A trustee can also apply on behalf of a trust.
Industry associations and joint ventures will need to seek special approval status from Austrade to enable them to apply for the grant, which is then effective for five years from the approval date.
You must have an eligible ABN to apply.
There are certain criteria that must be adhered to:
The business must be carried on in Australia
The goods must be exported
You must promote the delivery of services outside of Australia
You must promote certain services in Australia to non-residents
You must promote inbound tourism
You must promote the export of intellectual property and know-how outside of Australia
You must have an income of less than $20 million for the year
You must have spent at least $15,000 on eligible export promotional activities
---
CHAT WITH A FRIENDLY BUSINESS ITP TAX ACCOUNTANT TODAY
---
What Can Be Claimed In The EMDG Grant?
There are a number of claims that can be made, including:
Overseas representation expenses
Marketing consultant expenses
Marketing visits expenses
Free samples expenses
Trade fairs, seminars, in-store promotions expenses
Promotional literature and advertising expenses
Overseas buyers' expenses
Registration and /or insurance of eligible intellectual property expenses
The types of market eligible products must be substantially Australian made and include goods, services, events, intellectual property or software.
There are a number of items that can't be claimed, which include trade with New Zealand and North Korea, those expenses that are capital in nature, sales that relate to product development, and those that are fraudulent, unsubstantiated, or related to an illegal activity.
What Can Be Claimed?
Applications for the EMDG grant are worthwhile. Up to 50% of eligible expenses can be claimed, less the first $5,000. Each applicant may receive a grant of up to $150,000 per application, at a maximum of eight annual grants. Funds are subject to availability. The important aspect to remember is the grants are assessable as taxable income, however, GST will not apply for EMDG grants. The GST component of incurred expenses can't be claimed under EMDG.
How Do You Apply?
Applications are made directly from the Austrade web site, and can be accessed at: austrade.gov.au/export/export-grants Applications should be completed and submitted online between 1 July to 30 November 2021, or an EMDG consultant can lodge your claim on your behalf until 28 February 2022.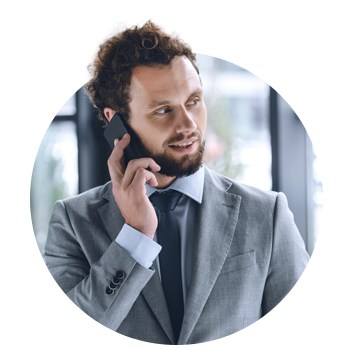 New Changes To The EMDG Grant
Changes have been made to the EMDG grant from 1 July 2021. The EMDG program provides up front funding over 2 to 3 years so promotional activities can be planned. Small to medium sized businesses can apply for 3 different grants over 8 years. The years do not have to be consecutive.
From 1 July, applications will be eligibility based on promotional activities undertaken from 1 July 2021. Once applications have been assessed, Austrade will offer a grant assessment to each eligible applicant for the full grant period. The grant agreement is made with Austrade and then it's up to you and your business to undertake promotional activities as agreed in the grant.
Milestone payments will need to be requested in accordance with grant agreements. The agreement sets out when milestone payments should be made and what you need to do to receive the payments.
There are three tiers that offer different levels of support to enable Australian businesses to grow into export markets.
Tier 1: this level is for first time exporters who have exported for 2 years and are claiming a maximum of $40,000 per financial year.
Tier 2: this level is for those business expanding their export promotional activities and have been doing so for 3 years and are claiming a maximum of $80,000 per financial year.
Tier 3: this level supports those businesses expanding their export promotional activities and making a strategic shift to target a new type of customer or new market. Business should have been exporting for 3 years and are claiming a maximum of $150,000 per financial year.
In the new agreement, you'll be obligated to match, at a minimum, the dollar for dollar value of the grant monies you receive.
Supporting Documents
You'll be required to submit supporting documents, which include agreement and statements, as well as a profit and loss statement and a balance sheet. Applications for the EMDG grant are time consuming and the information needs to be accurate. Furthermore, under the new changes, constant milestones need to be recorded and met. An ITP Accountant can ease the process and will put together the information you'll need for a successful application and ensure you're receiving the correct financial information to comply with your grant. Phone 1800 367 487 and chat with a friendly tax accountant today.