You've saved your deposit and are looking for a home to purchase – and all of that comes with deciding which home loan you'll take. When you're looking to take out a home loan, it's best to get as much information as you can, because you'll have this debt for a long time.
Home loans offer different functions and features. They can offer you flexibility to pay your loan off faster, or they could end up costing you more. It's best to look at each loan and see which one suits your lifestyle and ability to repay the best.
Fixed Or Variable
A fixed rate loan offers a fixed interest rate generally between one and five years. When the specified time period finishes, you can choose to re-fix your interest or shift to another interest option. A fixed rate option will add certainty to what you'll need to pay each month. Locking in a low interest rate can result in significant savings.
Keep in mind that a fixed rate interest loan may limit you to how many repayments you are can make to pay the loan off faster. If you try to exit the loan sooner than the fixed rate period, you may be penalised. A redraw facility is also generally unavailable on fixed home loans. An interest rate of even 0.5% lower could save you thousands of dollars over a period of time.
Variable interest rate repayments may differ depending on the lender. A low-interest rate climate may result in lower than usual repayments, however the opposite may happen. A variable loan offers flexibility to take advantage of low-interest rates. They also allow you to make as many payments as you like to pay off the loan faster. It's usually easier to switch loans later if you find a better deal.
Variable interest rates will expose you to the possibility of interest rates rising and uncertain loan repayments in the future. They also make budgeting harder with uncertain repayment amounts.
---
CLICK TO BOOOK AN APPOINTMENT WITH AN ITP ACCOUNTING PROFESSIONAL
---
Partial Fixed Rate And Variable Rate
A partial fix rate and variable rate home loan – also known as a split home loan – offer you the best of both worlds. You can tread a non risk rate and combine that with a more riskier rate because one part of the home loan is fixed and the other part is set at a variable interest rate. This way you'll have some protection from rising rates, but you'll benefit from a rate drop. This type of loan offers certainty and flexibility at the same time. A split loan can often come with redraw facilities and let you make extra payments. This type of loan might suit first home buyers better.
Fees And Charges
Home loan interest rates are one thing to look at, the other are the lender fees and charges that come with home loan packages. Fees and establishment costs can make a big difference to your repayments.
Pro Home Loan Tip: Don't be scared about asking your lender for a better rate or to reduce establishment fees, especially if you're borrowing a large amount.
Fees can include:
Application Fee – this is an upfront establishment fee
Valuation Fee and Lender's Legal Fees – lenders may want a property valuation. You may still need to pay for a valuation even if your loan is not approved
Lenders Mortgage Insurance – this can apply if you don't have a 20% deposit. It may end up costing you thousands. It insures the lender in case you default on the loan and does not absolve you from the debt if one arises
Ongoing Fees – you may be up for monthly or annual fees to keep the loan going
Break Costs – If you want to exit the mortgage, you may need to make up for the 'lost interest you would have made on a higher interest rate if you opt for a lower interest loan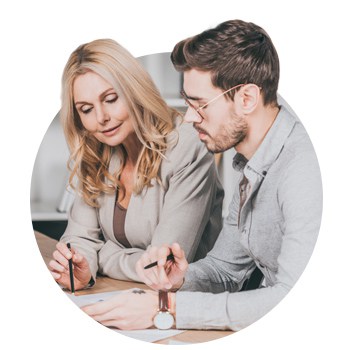 Loan Features
Not all loans are created equal. There will be differences in features that may or may not suit you.
Extra Repayments – Loan with a fixed interest rate may limit the amount of extra repayment you can make without getting charged a break fee
Redraw Facility – If you make extra payments, you may be able to redraw the extra money you paid back on many loans. This can have considerable tax advantages and may provide you with financial security as you can store your savings into your mortgage account. There may be limits and some redraw facilities are easier to access than others and may have costs involved
Repayment Holidays – Some home loans allow you to take a 'repayment holiday' for a short period, if for example, you've just had a baby. Terms and condition may apply to access this feature
Interest Only – the interest part of some loans may be useful for investors and can be available for five or ten years
Offset Account – mortgage offset accounts offer a reduction in interest due on your loan through depositing money into an account. Because offset accounts don't actually pay you any money, they don't add to your taxable income – so, like redraw facilities, they offer tax advantages.
What Do You Need?
While interest rates and fees are important, there are other features that should be considered, depending on your circumstances. Some features are 'must haves' while some are 'nice to have' while still costing you money. Some other features to look for include:
The ability to make extra repayments
The ability to make lump sum repayments
How flexible your home loan will be now and in the future
To understand what you need better, a mortgage broker can understand the differences in home loan packages and can answer your questions about any loan structure prior to your decision. A home loan is a personal choice, so it's best to weight up your options and decide which is best for you.
ITP The Income Tax Professionals are more than income tax. ITP offer a range of car and home loans to get you going. Our brokers can point you in the right direction for whatever you want out of your home loan. Phone 1800 367 487 and chat with a friendly broker today.