ITP Accounting Professionals, the professionals who help Australians minimise their tax and assist small business with their accounting and bookkeeping needs are proud to partner with Jo Brigden-Jones, Olympic sprint kayak champ and small business owner. Here, we ask Jo some questions about her sort, her Olympic experiences and her side-hustle cake business that funded her dreams.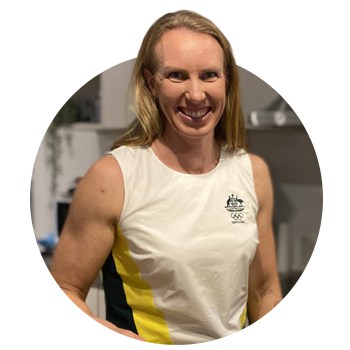 Thank you for chatting with us, Jo. Your journey as an Olympian is very inspiring. Why did you choose Sprint Kayaking as a sport?
I was a very sporty kid and did a bunch of sport growing up. I loved netball, athletics and swimming. I tried them all! When I was 13 I was selected in a Talent Identification program at my local kayak club, even though I didn't know what kayaking was at first. I was willing to give anything a go because of my love for sports. They tested me for my height, arm span, strength, fitness to see if my body type would be suited to kayaking. I was picked for the TID squad with the Sydney Northern Beaches Kayak Club and began paddling 4 times a week.
My first kayak coach, Christine Duff, told me 'don't fear to dream big'. That statement was a big motivator for me. In 2004, I made my first national team and was announced a member of the Australian Junior Team at 15 where I won various medals as a junior paddler in Germany and at the Australian Youth Olympic Festival.
In 2009, I competed at my first World Championships where I made four finals in all of the events I entered (K1 500m, K1 1000m, K4 200m, K1 200m relay). I won my first individual World Cup medal in 2010 and was ranked the number 1 paddler in the world at the conclusion of the World Cup Series.
After an injury, I returned to my sport in 2011 and won bronze in the K2 200m at my first World Championships.
The 2012 Olympic Games in London, was a career highlight that nothing quite compares. Walking into the Opening Ceremony gave me goosebumps from head to toe. My dream of going to the Olympics had come true. I'll never forget the moments I ran with my teammates in front of a screaming 20,000 person crowd. Those three weeks at the Olympics were incredible. I have so many amazing memories at being a part of the greatest sporting event in the world.
The 2020 Olympics were no less amazing, albeit without the dramas of delays caused by Covid and training facilities put into lockdown. Life as an athlete was uncertain, but I continued to train so I'd be ready for 2021. I came #13 in the Women's Kayak Double 500m Canoe Sprint, and #7 in the Women's Kayak Four 500m Canoe Sprint in the Tokyo 2020 Olympics.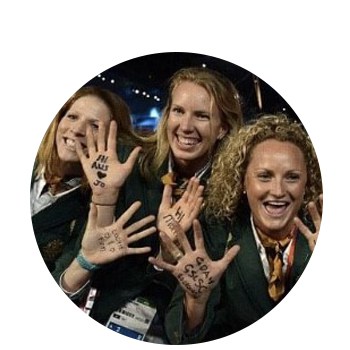 How did you prepare in the lead up to the Olympics? What does your day look like?
Leading up to the Tokyo 2020 Olympics, I trained 3 times a day, 6 days a week for a long time. Not to mention the time spent training in between events to stay fit, focussed and in peak condition. It's a full time job being an athlete! It takes many hours and years to prepare for my races at the Olympics.
My training involved a combination of paddling sessions, gym and cross training like bike riding and running. I work closely with my trainers and fitness coaches to work out a routine. When doing anything big in life, it's important to get a team of people behind you who have the experience and knowledge to support you.
I have support teams for everything I do in my life, not just the sporting part. Alongside my sporting aspirations, I always dreamed of being a paramedic. I followed my medical interests and completed a nursing degree, then studied paramedics through a post graduate degree while competing around the world. I couldn't have done all of that without teachers and support programs to help me.
I unleashed my creative side after friends and family requested (stalked lol) me to bake cakes for their special occasion. Soon, my baking turned into a nice little side hustle, which grew into a small business. Elite Cakes Co was created. Having a side hustle or small business is a great way for athletes to achieve their dreams financially. Who knows – their side hustle might even grow into a small business like mine!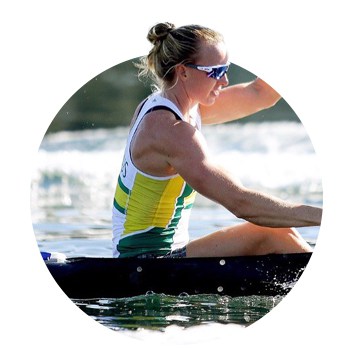 What was the atmosphere like at the Games, given that COVID played such a big part in running it?
The atmosphere in Tokyo for the Olympics was amazing. All of the athletes were grateful to be there, given the circumstances of the pandemic and the restrictions placed on everyone to keep us safe. It was still very special even though we couldn't share the experience with the Japanese locals, and my family and friends. A true Olympics despite the lack of crowds! I focussed on my race, keeping that the priority. I was very glad it went ahead in the end.
How do you stay motivated to train when you might not feel like it?
It is sometimes hard to stay motivated, given we train all year round. Sometimes I wake up tired or the weather conditions are rubbish. Sometimes it's not fun and games, especially with two shoulder injuries that required reconstructions on both my left and right shoulders. It's important to never let adversity get you down, or worse – stop you in your tracks.
I always remind myself of my goals. When I'm focused and have clear goals, it makes it easier to get up out of bed. It also helps that I really enjoy paddling and training. Doing something you love makes a big difference in staying motivated.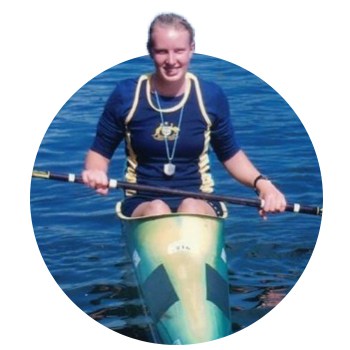 How do you feel when you compete?
I get excited to compete as it's a way to test myself against the best, but also see if I can put the best race together on the day. I do also get a bit nervous because I want to do well. But I've learnt to control the nerves and find a good balance of where I need to be mentally to perform at my best.
How do you deal with the pressure of being an elite sports person?
It's best not to worry about the competition. Focus on yourself. Try for your personal goals. Chase your dreams. Don't worry about why other people say or outside pressure. That will only make you worry unnecessarily and is wasted energy. Concentrate on yourself and your abilities. After all, when it comes down to it, it's really only about you and your goals, and what you want to achieve.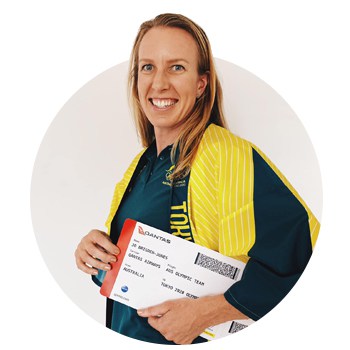 How do you deal with coming back from something as huge as the Olympics?
It was definitely tough coming back from the Olympics into lockdown. We couldn't have family and friends with us in Tokyo and it hit me hard when I had to come back and go straight into isolation instead of celebrating. Staying with the other athletes was fun, even through we couldn't mix and had to stay in our cabins, but it helped. I buckled down when I came back to work as a full time Paramedic.
While I was in quarantine, I had the chance to catch up on the admin side of running a small business. ITP helped me with my accounting needs, create business goals and keep me focused on baking cool cakes.
Elite Cakes is such an awesome business idea. How did you come up with the idea to open a business and make cakes?
I've been baking cakes for many years, just for friends and family. But in late 2020 I moved to the Gold Coast to train with my teammates for the Olympics. I wanted to keep baking cakes, so I thought I should turn my skills into an official business. I've had a great response to my cakes and the products I sell. It's nice to share that with so many people.
I sell a spatula set to help fund my training, especially as a lead up for the Olympic games. It's been a great little idea that people love to use. Win win!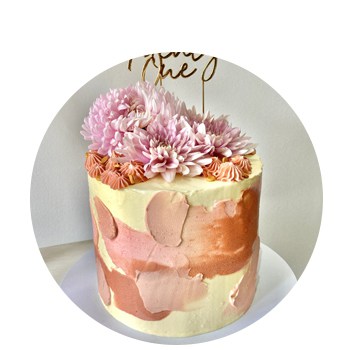 Do you see any similarities between being an elite sports person and being a business owner?
There are definitely many similarities. When you start up and run a business, you have to set goals, stay motivated, work hard and stay on track. You need a team of people behind you so you can concentrate on setting things up correctly work on growing your business and doing what you need to do to make everything run smoothly.
How do you split your time up between being a business owner, a paramedic and an athlete?
It's definitively been a challenge to fit everything I want to in a week! I prioritise important tasks and find ways to make everything work if I can't do them myself.
Communication was also very important with my coaches, work managers and my customers. I would work out my training schedule, my paid work and then fitting in hours to fill customer's orders in the mix. Making a To Do list and sticking to it was an absolute necessity.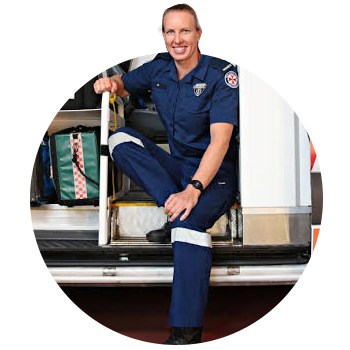 What help do you get when preparing for the Olympics and do you think you need help when starting and running a business?
An athlete doesn't get to the Olympics without support and training. We have coaches and support staff that help our crew so our performance is top notch. We have managers who help organise competition schedules and provide administrative support. When I started Elite Cake Co, I sought friends who could help me kick start things. I created my own little small business team who could help me every step of the way. My journey is one of partnerships. It's never been a solo journey.
Tells us a little about Elite Cakes and what you do.
I make custom order cakes, cupcakes, cookies for special occasions such as weddings, engagement parties, birthday, baby showers and any other celebration. I have great fun creating, designing and decorating one-off pieces to help people celebrate.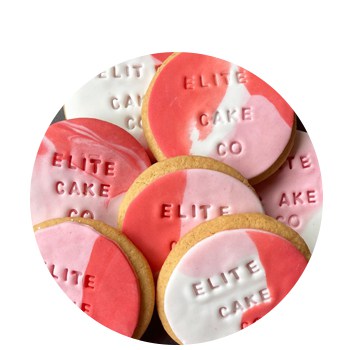 What inspired you to start your own business?
Baking cakes was always a passion for me, then it grew into an opportunity to create a business. I reduced my hours as a paramedic due to my training schedule for the Olympics and needed to find a way to supplement my income. I grew my business slowly, being careful not to disappoint people and also to feel out how it would work with my training responsibilities. Many people bought my spatula set to help fund my journey, which made them feel a part of my journey.
Where do you get your inspiration from?
I like to ask my customers about what they want they cake to represent or look like. Once I get some theme or colour inspiration, I generate some initial ideas. I follow some cool bakers on instagram and incorporate different decorating techniques into my cakes from people who have inspired me. Every cake I make is different and fresh.
Do you want to grow your business? Tell us your business plans.
I would love to grow my business. It's exciting to see how far it can go. I plan to increase my orders so I'm baking more regularly and also add to the Elite Cake Co. range.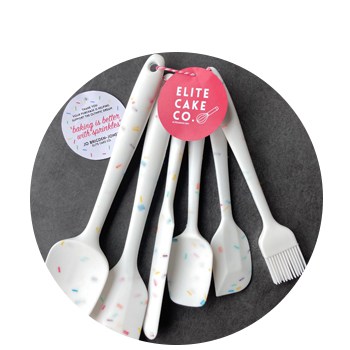 What was the biggest barrier to start your business?
Because I was so busy with training and working as a paramedic, time was an issue for me. I knew I had a good idea and I just needed to get the business up and running. I spent a couple of weeks pouring many hours into getting the website up and running. I researched. A lot. I looked at products, what was selling, different designs and how I would go about taking orders, pricing and fulfilling orders. Next I had to choose a business name and register my business to get my ABN. Accounting software and bookkeeping are key factors in keeping me organised and on top of my obligations. The last thing I need to be is caught out at tax time! I set everything up to tick along. Trust yourself, back yourself up and just start!
What would you say to others who are looking to start their own business?
The first step is to write down your goals. It doesn't matter if they're long or short term. Just write down something to keep you motivated in those first few months. It's hard work turning an idea into reality.
Setting goals helped me achieve many sporting highlights, such as being on the 2012 and 2020 Olympic team, representing my team in National Championships, winning gold, silver and bronze medals and becoming a 10 time World Champion finalist.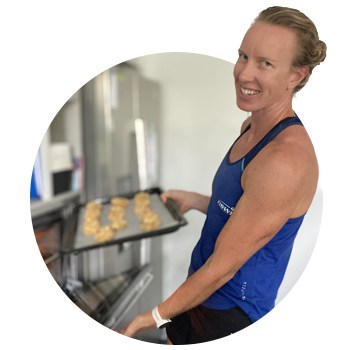 Does COVID-19 effect running your business? How do you overcome those barriers?
Making cakes for special occasions was disrupted because of Covid because events were cancelled or postponed. I lost orders because of this, which was why it was great to have diversity in my product offerings in my spatula set. My cake orders temporarily went down, but my sales stayed steady. Having a backup plan, or multiple streams of income will help a business stay afloat.
Do you think it's important to have a dream? And what advice do you have for others with Olympic goals?
Having a dream and goals help keep you chasing and pushing hard to achieve what you want out of life. That's my secret sauce to how I stayed motivated, training and racing for 20 years. I set my own goals and worked hard to achieve them. Loving what you do is very important.
How important is it to have a mentor and someone to help you?
Having a mentor is really important. They help you set goals and work towards them, sometimes giving you a different perspective on things, or pushing you in different way to achieve what you're trying to do. I've had mentors in my Olympic experiences, my paramedic job and my cake business.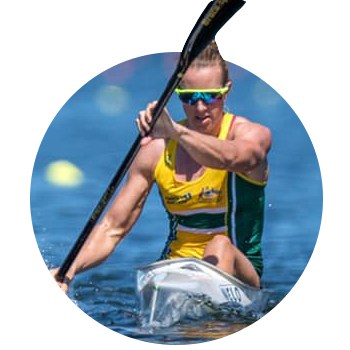 How does ITP Accounting Professionals help your business?
ITP have been fantastic in helping me set up my business and make sure I've covered all my bases. They help me with the accounting side and help me keep track of my finances. When it comes to tax time, I work with my accountant to make sure I've entered my income correctly and deduct every expense I can. Getting a good tax return is always nice!