As a working Australian, you'll need a Tax File Number (TFN) to give to each employer. A TFN is a nine digital personal number that identifies you in the tax and superannuation system. You have this number for life.
You'll need a TFN if you want to get a job, apply for government benefits or get an Australian Business Number (ABN). If you don't have a TFN, your employer will be obligated to take the maximum margin of tax from your wage, even if you're in a lower tax bracket. See your marginal tax rate plus tax offset information here.
How Do You Apply For A Tax File Number?
Applying for a TFN is free. Don't be duped into paying someone money to do this for you because the process is very easy. You can apply for a TFN at any age.
The way in which you apply for a TFN depends on your residency status. There is a different process if you're a foreign passport holder, migrant or temporary visitor, of if you're living outside of Australia.
If you're an Australian resident over 15 years old, you can apply for your TFN through your MyGov account, or through a branch of Australia Post, through a Services Australia centre or777 by post. Click to apply for your TFN if you're an Australian resident.
If you want to know the process in detail, read our blog What Is A Tax File Number.
You'll need proof of identify to apply for a TFN. After the application process, you should receive your TFN within 28 days. If you don't receive your TFN, your ITP Tax Accountant can help, or phone the ATO on 13 28 61. If you're still stuck, your ITP Tax Accountant will help.
---
CHAT WITH A FRIENDLY ITP TAX ACCOUNTANT TODAY
---
Keep Your TFN Safe
We can't stress the importance of keeping your TFN safe. There are only a few people and places that can ask for your TFN, including:
Your registered tax agent accountant
The ATO
Centrelink
your bank or financial institution
your employer after you start a job
your super fund
Pro Tax Tip: Keep your TFN private. You should not share it with anyone not listed above, not even you friends.
I've Lost My TFN
If you've lost your TFN, don't stress. There are ways to find it again. Your first avenue is to contact your tax agent because they'll have it on file. They'll also give it to you because they know you as their client and you'll have given it to them to lodge your tax return.
You can also call the ATO on 13 28 61. The person will ask you qualifying questions so they can correctly identify you. You may be asked to provide a voiceprint, which is another layer of security that can identify you.
You can set up a voice print just in case you need it in the future. When you phone the ATO, you'll be asked to enter your TFN before you set up your voiceprint. When prompted, you'll need to say 'In Australia, my voice identifies me', three times. This recording is used to identify your voice. You'll then need to put in other proof of identity information. Once successfully answered, your voiceprint is complete and you can use it to confirm your identity if you have to ring the ATO in the future.
Pro Tax Tip: If you suspect your TFN has been stolen contact your tax agent on 1800 367 487 or the ATO on 1800 467 033 immediately.
If you can't find your TFN, there are other sources you can look to find it. Your TFN will be in:
previous year's tax returns
your income statement
any correspondence from the ATO
your superannuation account
It pays to keep any documentation with your TFN in a safe place. Scammers can use your TFN to:
access your bank account
access your MyGov account
steal your superannuation
make fraudulent self manager super fund registrations
apply for an receive government benefits
sell your home
commit fraud in your name
commit fraudulent BAS adjustments for your business
sell your identity to crime groups
If your identity is stolen, it's very hard and may take a long time to fix. Identity theft will make getting a new job, renting a house, applying for government services or benefits or applying for a bank account or credit card difficult.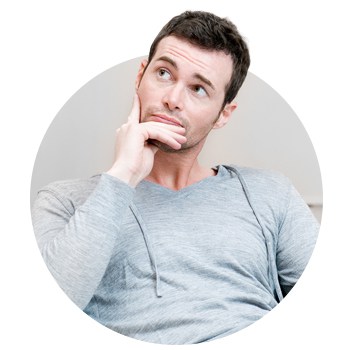 Read how to protect your business and income from scammers
Pro Tax Tip: Yes! If you read the list, you'll see that the cost of managing your tax affairs is tax deductible. Not only do you get
Pro Tax Tip: If you've received documents or emails with your TFN, permanently delete your email and destroy documents. Don't share your online passwords with anyone and never send your TFN, passwords or other sensitive financial information in emails.
A personal password protection program called Last Pass is a free space to store your online passwords and keep them safe across all devices. To access all of your passwords, you'll just need to remember one password for Last Pass. There is a free, paid family and paid businesses options.
Be aware that scammers use your information from your social media accounts and can piece together your virtual identity even if made across a number of posts, or by accessing your account information. Your TFN, financial information, birth dates, addresses, photos that contain identifying information or MyGov account information should not be posted on social media. Be cautious about who you accept friend requests from and set your profile to private.
Computer Protection
In today's world where everything revolves around a virtual environment, anti viral software is a must. Make sure your anti-virus, malware and spyware protection software is up to date, and your firewall is on. Avoid entering personal information in web sites that aren't secure or that you're not sure of. Avoid clicking links on emails or in SMS messages unless you really trust where they're coming from.
Pro Tax Tip: If you're still unsure, use the advice and services of a registered tax agent to help you with your tax as other services or contact the ATO directly. ITP Accounting Professionals are registered tax agents with the Tax Practitioners Board and have helped Australian businesses and individual with their tax concerns for 50 years. If you've lost your TFN, your ITP Tax Accountant will be able to help you. Phone 1800 367 487 and chat with a friendly professional today.