Our ITP Tax Accountants are ready to help you achieve your best possible tax refund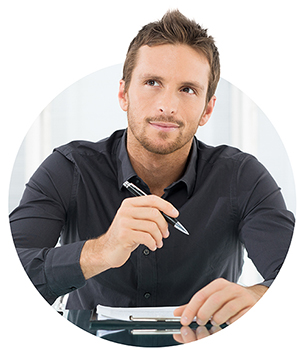 Tax Returns
We work hard to keep your personal finances in order and ensure you get the best tax return that you're entitled to.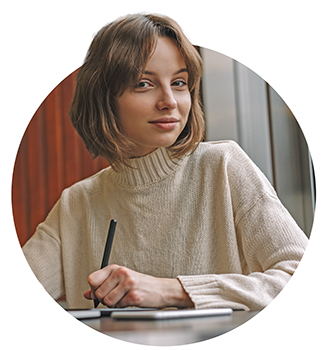 UNDER 21s & STUDENTS
Are you under 21 and need help with your tax? Tax returns for U21s is just $79. Click here to find out what you need to bring and to book your appointment.
Don't pay more tax than you have to! That's our motto and we're sticking to it. ITP has been helping Australians maximise their tax return for 50 years. Our professional tax agents are seasoned pros and know tax law and regulations inside out to make sure you get the best income tax return that you're entitled to.
Use our new online express service, or if your tax return is a little more complicated and you want peace of mind that you're maximising all of your tax deductible claims – some you may not even know about – then our personalised service is for you. We'll let you know exactly what you can claim, what receipts you need to keep and record, and calculate your deductions to ensure you're claiming the most deductions you're entitled to make.
Whether you have several streams of income, rent a room of your house, rent your holiday house or rental property, own an investment portfolio, work a side-hustle, use your car for work, or just want to make sure your tax return will be lodged without stress with maximum deductions, using an ITP Tax Accountant will streamline the process quickly and accurately.
Save time
Sitting with an ITP Tax Accountant for your hour long appointment might save you several hours if you choose to lodge your tax return by yourself. An ITP Tax Accountant will tell you what you need to bring in beforehand to make the process even more streamlined, and while there ask you questions so as to maximise your claims. They won't miss a thing!
Save money
Expert advice that can be claimed! Tax Accountant fees are 100% tax deductible on your next year's tax return. Not only will you get expert advice that will save you money and maximise your tax return, you'll be able to offset the tax you pay with their fees.
Claim more
ITP Tax Accountants are professionals who know how to look for the greatest tax deductions. There may be several ways to claim your deductions, and ITP Tax Accountants will calculate the optimal way so you can make a bigger claim and maximise your expenses. If you're a client of ITP, your tax accountant is available throughout the year to provide general assistance.
Save time
Your ITP Tax Accountant will be ready when you are. During tax season, ITP Tax Accountants are available during the day, after hours or on weekends. We'll work around your schedule. Just give us a call and your local consultant will work out a suitable time.
Appointment times
You may have lodged your tax return and made a mistake, or need to make an adjustment after lodgement. Perhaps you disagree with your assessment and would like a professional's assistance. ITP Tax Accountants provide a review service and will liaise with the ATO for you. If we find any issues, offsets or deductions you're entitled to, we will lodge a tax return amendment on your behalf. Fees apply for corrected or amended returns, however these fees are tax deductible.
Tax amendments
Lodging a tax return is a legally binding declaration. If you've made a mistake or miscalculated, you're responsible. An ITP Tax Accountant will ensure your legal compliance and will liaise with the ATO on your behalf if anything does come up. You'll also be able to extend your deadline to 15 May if you book an appointment with a Tax Accountant before 31 October.
With over 210 branches across Australia, you're sure to find a branch near you. Book an appointment using the form below and a local professional will be back in touch to make a date and time that suits you. Enter your suburb, select a branch and your local tax accountant will be in touch.
Live remotely? ITP offers a remote service to help those who can't make it in. Our Tax Accountants will work with you over the phone and via email so you won't even have to leave your house to maximise your tax return.
So if it's peace of mind you want, ITP Tax Accountants will take the stress away, maximise your tax so you can confidently lodge your tax return.