Many Australian's aspire to start their small business, but hesitate for many reasons. Perhaps they lack the knowledge to start up a business. Maybe the need help when growing their business and don't know where to turn to. Or maybe they don't want to go to the expense and stress of starting a business, only to have it fail.
A Franchise
A franchise night be the answer many look for.
Buying into a well-established, reputable and profitable franchise allows you to operate a business under the umbrella of an already successful model.
Under a franchise, the franchisee pays for access to the franchisor's business model. You pay for the right to run a business under a brand name and are subject to conditions set out in the franchise agreement. Buying into a franchise normally includes business knowledge, processes, trademarks, and services such as advertising and marketing. This means the business owners can carry on the scope of their business without needing to worry about the million other tasks it takes to run a business.
A franchise agreement is a legally binding document which details the rights and responsibilities of both the franchisee and franchisor. Once signed and committed, you as the franchisee are legally committed to running your business along the established and outlined business model.
The Risks
Before you sign off any franchise document, make sure you undertake your due diligence. Ask many questions about the franchise so you understand what your requirements and costs are and if there are any risks you'll be signing up for.
A franchisor will give you an information statement outlining the risks and benefits of franchising. You must receive a copy of the Franchising Code, a disclosure document, the franchise agreement in its final form and the appropriate information about lease arrangements. Don't rush into a decision. At least 14 days should pass after the franchisor hands you all relevant information before you sign and make a non-refundable payment. You can take more than 14 days to make your decision.
---
CHAT WITH A FRIENDLY ITP TAX ACCOUNTANT TODAY
---
Franchise Code
The Franchise Code of Conduct is a mandatory code in the form of a legal contract between both parties that must be adhered to. Any misleading or deceptive information should not be allowed.
The Code was last updated on the 1 July 2021, and governs how the franchisor and franchisee should conduct themselves before entering into a franchise agreement, how they should act during the term of the franchise agreement and what they should do upon termination of the franchise agreement.
Disclosure document
The disclosure document details critical information when considering buying a franchise. You should not be rushed into signing or making a payment by the franchisor or any of the franchisors parties.
You can take the Franchise Code and Disclosure Document to an independent legal professional (lawyer, accountant, business advisor) so you fully understand each parties' requirements and help you identify risks.
The disclosure document should include:
A disclosure document
Key facts sheet
Information statement
Franchise agreement
Lease documents if applicable
The Franchise Agreement
The franchise agreement provides answers that should arise and gives the franchisor permission to offer the franchisee the right to carry on a business in Australia under a specified business system. The franchise agreement should aim to answer all of your questions. Even ones you might not have thought of but are extremely important to understand.
Such questions include:
What fees and payments is the franchisee obligated to pay?
What are the terms of the franchise agreement?
What are the rights and restrictions around running your franchise?
Do you need to purchase certain capital equipment and products?
What are the marketing and advertising requirements?
How are disputes settled?
Is the franchisee entitled to any goodwill in the business?
How are contracts renewed?
How is an agreement terminated?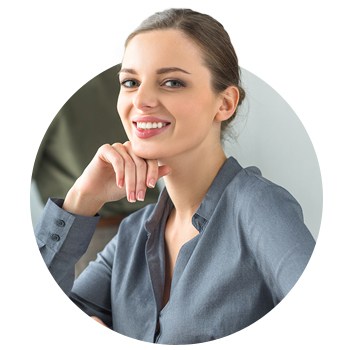 Why Purchase a Franchise?
For some people who want to own a business, this type of arrangement suits them down to the ground. A franchise provides a sense of security, knowing that the business model has a proven track record.
Support
When you purchase a franchise, you're buying into a support network. The blueprint of how the business is to be set up and run, as well as training on how to execute the business model should be provided. If you have any questions, or if something comes up that needs to be handles, there's always someone to ask and to help you out. This may appeal to business owners who don't have a lot of experience.
Established Brand
A perk of buying into a franchise is knowing that the brand has already been established in the market place. Recognition and loyalty normally takes a business anywhere from between 2 to 5 years to establish. A franchise is a good way of short-tracking a new start up. You don't have to start from scratch because your customer will already know your brand, what you offer and will come to you with a ready need. This normally contributes to a high success rate for new businesses.
Cheaper Costs
It may cost less to start a franchise than start your own business in the same industry. Because of their reputation and image, and proven track record of success in the market place, customers don't have to learn who you are to trust the goods or services you provide.
Marketing and advertising annual fees hold a great 'bang for your buck'. National campaigns can often be much more effective than what could be achieved with the same budget over a smaller area.
A franchise could be the opportunity many are looking for. There are for's and against's in any business model. It's important to do your due diligence thoroughly and not rush into a decision so you're aware of the advantages and disadvantages you may have under such a business model.
The Australian Competition and Consumer Commission provides detailed information about franchising.
If you'd like to know more about opening an ITP Accounting Professionals franchise, register your interest on our web page.