You may have heard all about keeping your receipts so that you can claim as many tax deductions as you can but — you're not sure what a tax deduction is or even how it works. Never fear, our short report will fill you in and hopefully clear things up.
How Tax Works
Every working Australian resident earning over $18,200 is obligated to pay tax. The rate at which you pay tax is measured on a progressive scale, meaning the more you earn the higher the percentage of tax you'll need to pay.
Your employer will set aside an amount with each pay period and send that to the Australian Taxation Office (ATO) on your behalf. This is known as Pay-As-You-Go (PAYG) tax withholding. Your employer should also set aside an amount and pay that into your superannuation account. If you don't have a superannuation account, your employer will open one for you.
During the year, you might incur working expenses that you have to pay out of your own pocket. You're entitled to claim these expenses as tax deductions. This will lower your total gross income from which tax is worked out and reduce the amount of tax you'll be obligated to pay.
You can claim these expenses at tax time, which is between 1 July to 31 October. The balance of what you've paid and what you've claimed is called your tax refund. The more you can legally claim, the higher your tax return will be.
For example:
Sally earns $60,000 per year and has paid $9,967 in income tax and $1,200 medicare levy with a take home pay of $48,833. Sally is able to claim $1,500 of tax deductions. This lowers her taxable income to $58,500 where she will receive $520 in her tax return.
Pro Tax Tip: To calculate how much tax you should pay, try our tax calculator
The example above is very simple. Many factors contribute to the amount of your tax return.
---
CHAT WITH A FRIENDLY ITP TAX ACCOUNTANT TODAY
---
Claimable Tax Deductions
There are a range of legal claimable tax deductions that most Australians have the right to claim. It's a good idea to know and understand what you can claim at the start of the tax year, or when you start work so that you don't miss out. After all, why pay more tax than you have to!
Home Office Expenses
Claiming home office expenses are valid tax deductions for a lot of people. Have you come home to finish a report? Phoned a client before or after hours? Been working from home as a part of changed job duties. Maybe you run a side hustle, or even run a business from home. There are a number of home office expenses that can be claimed to dramatically reduce your income tax. Home office expenses include:
Running costs – heating, cooling, electricity
Occupancy costs – rent and insurances
Capital equipment
Decline in value of office equipment and furniture
Repairs and cleaning
Phone and internet
Claims can be made using the 80 cents per hour short-cut method, the 52 cents per hour method or the actual cost method.
Pro Tax Tip: You will need to keep a work diary that details when you've worked from home, the hours worked and the reason for your work, as well as receipts. When it comes to claiming tax deductions, the more you can back yourself up, the more certain you'll be able to claim.
Car and Vehicle Expenses
Have you had to take a trip to a client's premises during work hours after you've gone to the office? Did you have to work at another location not primarily your usual place of work? Have you attended a conference and not only driven to the event, but had to pay for parking while you attended? When it comes to claiming car expenses, nothing should be overlooked no matter how small you might think the costs are. They do all up!
Car expenses such as petrol, oil, road tolls, parking, cleaning and repairs are all valid expenses. You can claim these expenses using the actual cost method only if you have maintained a motor vehicle log book for 3 months to determine the business percentage of travel. If you wish to use the simpler cents per kilometre method, you'll need to keep a log book or diary of just the actual number of kms travelled for work purposes.
Pro Tax Tip: You don't need to keep a log book for every journey. You can log the details of your journey, reason for your trip and odometer reading for a consecutive 12 week period that is averaged out for the year. This can be done every 5 years if your travel is consistent. Keep a log book for each car and all of your receipts to back your claims.
You can't claim the cost of travel from your home to your work in most cases. The ATO deems that a personal expense is not a tax deduction.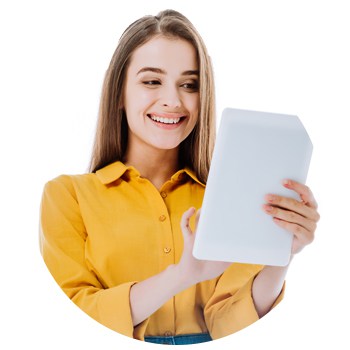 HELP! IVE LOST MY TAX FILE NUMBER.
Work-Related Travel
Did you have to travel for your work? Called interstate for work or had to make an overnight trip? Any costs you incurred for travel, accommodation or meals away from home overnight are tax deductions. Some travel expenses include:
Accommodation
Laundry
Air, bus, taxi, train, rideshare, car hire costs
Road tolls and parking
Meals
Any bags you've bought to accommodate your travel
Pro Tax Tip: Keep a travel diary that details the reason for your trip, the costs you've incurred and the dates of travel to back your claims. It's a good idea to log your travel as you go, so you don't forget at the end of the financial year when it's time to claim your expenses. Click here to read about travel expenses in detail.
Pro Tax Tip: You can only claim the work portion of your expenses. If you've travelled and incurred expenses for personal reasons, for example you've gone to a show or movie on your own time, then these are your own costs and can't be claimed.
Rules On Tax Deductions
You can't claim everything. The expenses you claim as a tax deduction must directly relate to your employment or the way you earn your income. The expense must be work-related. You can't claim any personal expense. If the expense is a mix of business and personal costs, then you'll need to apportion the business cost, and you must have records to back your claim.
Records include receipts, log books, bank receipts, tax invoices, contracts and other financial documentation. Records must be in paper or electronic format. They must be in English and you must keep them for five years.
There are more tax deductions that can be claimed that are not listed here. A tax accountant will help you find them all if you don't know. It's a good idea to chat with a tax accountant and organise ways you can keep track of your expenses before you incur them and to look for costs you might not even be aware of. Every cent counts towards a bigger tax return. Phone 1800 367 487 and chat with a friendly professional today.