It's tax time again. There's receipts to rifle through, expenses to calculate and deductions to claim and it all comes down to one thing – the more you can claim, the more you can reduce your tax, the more money back in your pocket. It really is that simple…
…and that complicated.
Did you know that the average Australian doesn't know all of their eligible claims, yet lodges their tax return without using a tax agent? That's like putting diesel in an unleaded engine and hoping that that your car will still run. Sure, it might chug along for a while, but in the long term it's going to cost you money. Lots of it.
It's the same when you don't maximise your tax deductions. Your pocket will be a lot slimmer for it.
Doing your tax is a chore. We understand. It's not something we haven't heard before, but before you go charging into getting it all done in the least amount of time, a little preparation and knowledge will help save you money and reap the benefits of a fatter tax refund.
The ATO is well-equipped to tag underpaid tax and dubious tax deductions, but they don't tag your tax return if you've forgotten deductions for work-related expenses, investment costs or other eligible items.
Claim Every Deduction You Can
Tax deductions are the simplest way to reduce the tax you have to pay, and if you know every single one of them, the difference could mean hundreds of dollars returned to your pocket. There are also tax deductions that are industry specific that you might be eligible to claim.
Your tax accountant will lead you through key questions, but the most common tax deductions are:
Uniform or protective clothing, laundry and dry cleaning
Vehicle expenses – petrol, parking, tools, repairs and maintenance
Mobile phone and internet expenses
Overtime meals and accommodation
Self-education
Fees, subscriptions and licenses
Other expenses that are directly related to earning your income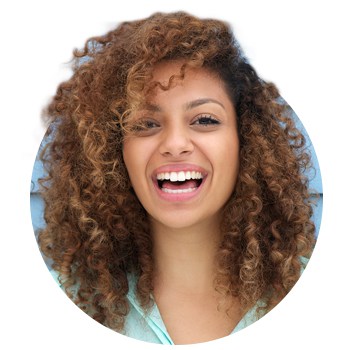 Prepaid expenses
If you run a small business or are an individual, you can deduct pre-paid expenses and claim an immediate deduction. The payment must be incurred for an eligible goods or services that are 12 months or less and extends into the next income year.
A prepaid expense is a cost outlaid for a good or service to be supplied later on in the year. A prepaid expense is tax deductible over the 'eligible service period' which cannot exceed 10 years. The eligible service period begins on the day the good or service agreement begins or on the day that the expenditure occurred, whichever is later. There are some goods and services that are excluded from the prepayment rules.
Donations
Before June 30 is the time to donate to your favourite charity. A small donation made once a month throughout the year may not be noticed, but when added together can mean a large tax deduction. You'll be able to claim amounts from $2 and upwards. You can also claim amount of $10 without a receipt.
Be careful. Not all charities are the same in the eyes of the ATO. Your charity must be registered as a Deductible Gift Recipient (DGR) in order to claim your donation as an eligible tax deduction, and you must have a receipt to back up your act of goodwill.
Superannuation
This is a win win. Not only will you add to your superannuation which builds your wealth over time, but you'll be able to contribute into your fund at a reduced tax rate. Your employer or you personally can make these extra payments. There is a cap of $25,000. The tax you pay on your superannuation contributions depends on whether they were made before or after you pay tax.
Before tax contributions (concessional) are taxed at 15%. These include employer contributions, contributions you are allowed as an income tax deduction, notional taxed if you are a member of a defined benefit fund, unfunded defined benefit contributions and constitutionally protected funds.
Non-concessional of after-tax contributions are not subject to tax. They can be made by your employer from your after tax income, contributions your spouse makes to your super fund and personal contributions that are not claimed as an income tax deduction.
If you pay too much into your super, you may have to pay extra tax. Your tax accountant will advise the optimal amount to reduce your income tax.
---
BOOK AN APPOINTMENT WITH AN ITP ACCOUNTING PROFESSIONAL
---
Investments that make a loss
You may have made investments or have shares that under perform that you're still paying tax on. It pays to sell assets that sit at a loss, as you're only paying tax where you don't need to. The capital loss can be adjusted against a capital gain. Donations, gifts or personal super contributions can't be claimed as a loss.
Don't be tempted to sell shares at a loss, claim the tax deduction and then purchase them back at a profit. The ATO will be flagged and you'll receive a penalty.
Health Insurance
If you have private health insurance, you'll be able to receive a rebate if your income is more than a certain amount. Your private health insurance rebate is calculated when you lodge your tax return.
You'll be able to claim your rebate as a premium reduction, which will lower your insurers policy price, or as a refundable tax offset through your tax return.
It is also the perfect time to review your private health insurance and make sure you're not paying for items you don't need, or if it's worth changing insurers.
Insure your income
Insurance paid on earning not only gives you peace of mind that you're going to be ok if something untoward happens to you, but you can claim the amount on your tax return. If you need additional insurance, extra life or disability insurance, you'll be able to fund it with your tax return. Don't forget to keep your invoice.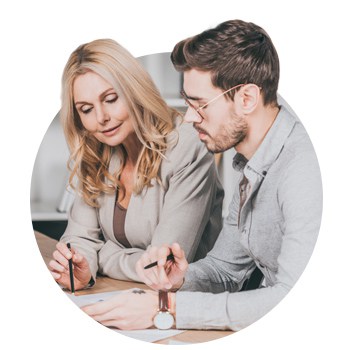 Improve or renovate your home or investment property
Home renovations reap huge rewards. Not only do you live in better surroundings, but the improvements made will add dollar to your home. Improvements to your rental or investment property can result in tax deductions as well as increase the value of the property and the amount you can charge in rent.
There are several expenses you can claim for your rental property, that include:
Advertising
Body corporate fees and charges
Council rates
Water charges
Land tax
Cleaning and repairs
Gardening and lawn mowing
Pest control
Building, content, public liability insurance
Bank interest
Pre-paid expenses
Property agents fees and commission
Income protection insurance
Repairs and maintenance
Some legal expenses
Self education
It might be time to upgrade your skills and invest in your skill-set. Studying a course that directly relates to earning your income can be a great tax deduction. You'll be able to claim the course fees, as well as phone and internet, travel and vehicle expenses, computer, stationery and office consumables as well as investing in yourself to increase your pay.
There are many ways to reduce your tax bill. And everyone is different, depending on their circumstances, jobs, income and investments. Your ITP Tax Accountant will advise how you can reduce your tax bill and claim back all your dollars you've spent on tax throughout the year.
ITP has helped Australian businesses and individuals reduce their tax bill for 50 years. Our expert consultants will guide save hundreds if not thousands of dollars. Even better, their fees are 100% tax deductible!