ITP The Income Tax Professionals short Tax Course is currently open and taking enrolments. Working as a Tax Consultant is a great way to help people lodge their tax returns come tax time, but there are a number of other reasons for undertaking the tax course.
Maybe you want to learn more about tax, maybe you're starting a new business and want an edge on your finances, or maybe you've got a niggling feeling about changing your career. Doing a tax course could be a step in the right direction, so what are some of the reasons you might want to take the ITP tax course?
1. You're Looking For A Career As A Tax Consultant
This is the most obvious reason. The ITP Income Tax Course is designed for people who love numbers, accountancy and helping people and businesses with their finances.
The basic course is designed for people with limited or no knowledge of tax return preparation. It will begin with the basics from the different types of taxable income and tax deductible expenses through to lodging tax returns for businesses. At the end of this course you should be able to confidently prepare tax returns for individuals and some small businesses.
2. You Want To Learn About Finances
Business and taxes go hand in hand. If you know how taxes work, you're more likely to understand how to run a profitable business – where the money comes from, where it is spent and how to complete your books properly so that you're not caught short.
Starting with the basics, the ITP Income Tax Course covers motor vehicle expenses, tax calculations, deductions and offsets, Pay-As-You-Go (PAYG) Instalments, Business Activity Statements (BAS) and understanding how Goods and Services Tax (GST) is calculated and what it applies to. If you can keep on top of your accounts, you'll know how to maximise your tax claims and make a business run smoothly.
The ITP Tax Course is run under the guidance of working tax professionals. They have the practical knowledge to help you with any questions and concerns you have, based on industry experience.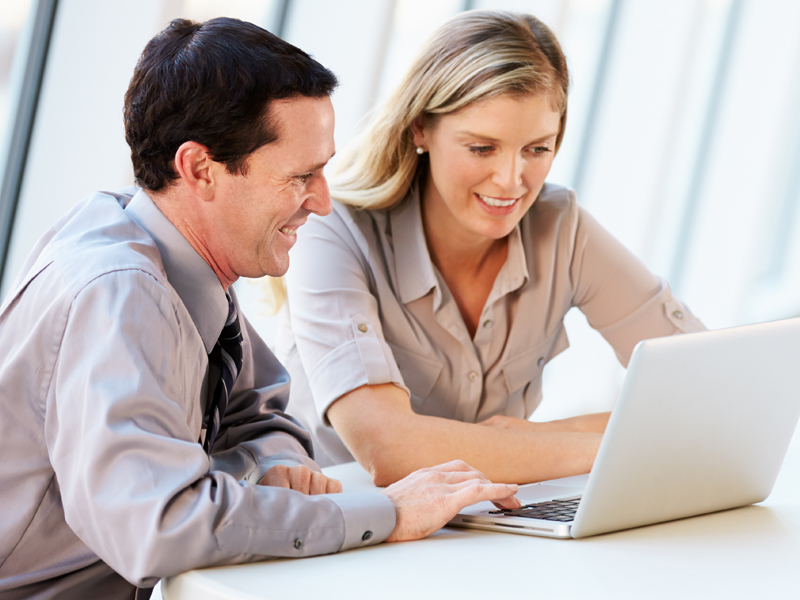 3. Your Tax Refund Was Less Than You Expected
If your income tax return was smaller than you thought and you want to know how to get on top and maximise your tax deductions, the ITP Income Tax Course will go through all of the deductions that can be claimed by individual and businesses.
Tax rules, regulations and laws constantly change. Keeping abreast of tax updates and changes will help you make better financial decisions to manage your money better. Knowing what you can claim and the right information to provide come tax time will help you work with your tax agent so that you get your best tax outcome.
4. You Want To Earn Some Extra Income During The Year
There's the old saying – there's only two certainties in life, and tax is one of them. By studying the ITP Income Tax Course, you'll know that you'll be able to pick up extra hours helping people with their tax returns. The high season is between July 1 through to October 31, so if you'd like to make a head start on your mortgage, or put some extra money aside for that end of year holiday, being able to work as a Tax Consultant is the perfect way to pick up some extra cash during the year without the dedication of a permanent part time job.
BOOK YOUR PLACE IN OUR INCOME TAX SHORT COURSES TODAY
5. You Love Numbers
If you're thinking about embarking on further study, taking the ITP Income Tax Course is a great introduction to the world of accountancy, and personal and business income tax. Understanding the basics of tax and business can help you decide if you want to dedicate the time and money studying an undergraduate degree or post graduate diploma in the finances or accountancy areas.
The ITP Income Tax short course begins with the basic course, and once qualified you can opt to study the ITP Advanced Tax Course. The Advanced Course takes you through supplementary income and deductions, business and partnerships returns and offsets through to rental properties and advanced GST and more.
DOWNLOAD THIS ARTICLE Top 5 Reasons You Should Take The ITP Income Tax Course
Where Will Training Take Place
Basic Training will take part at the following branches:
Adelaide City
Adelaide Northern
Barossa Valley
Bathurst
Brisbane
North Queensland
Bundaberg
Canberra
Central Coast
Coffs Harbour
Dubbo
Morphett Vale
Mudgee
Orange
W.A. Regional
Wagga / Albury
Our highly skilled professional staff have taught well over 10,000 participants over the years through the ITP Income Tax Course. You'll receive personalized instruction and obtain certification in as little as ten weeks.
Why wait? Enrol today.